TV AND FILM CREDITS
BEST PERFORMANCE AWARD BOLTON FILM FESTIVAL 2018
BEST ACTRESS NOMINEE UNDERGROUND CINEMA AWARDS 2018
Close to Nothing at all directed by Lisa Brockl Masters Short Film University Salzburg.
Thursdays Child by Allan Elatrash
Mother directed by Natasha Waugh (RTE/GFC) Galway Film Fleadh 2018
Skint by Tara O'Callaghan (IADT) Galway Film Fleadh 2018
Keep out of Reach of Children directed by Cal Mc Ghee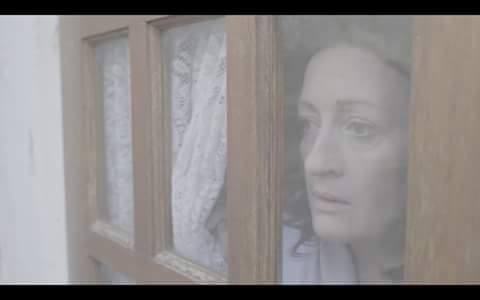 Scope directed by Richard Keaney (Fight Back Films) Best Actress Nominee Underground -Cinema 2018
Terminal directed by Natasha Waugh (Fight Back Films)
3 Sinners  directed by Adam Stanley (DFEI)
South  directed By Gerard Walsh (Bankhouse Productions)
47 Orchard Street  directed by Reuben Mc Naughton (Westminster Uni)
Joyriders directed by Rebecca Daly (Best Short Film-IFTA 2007, Best short Galway Film Fleadh 2006. Film Retrospective Galway Film Fleadh 2018
Prosperity directed by Lenny Abrahamson (RTE)
The Clinic  directed by Declan Recks (RTE)
Pure Mule directed by Declan Recks (RTE)
The Book that Wrote Itself directed by Liam O'Mochain
Only the Stars are above Us directed by Raphael Mc Carron (GMIT)
Awards for short film 'TERMINAL'

Best Irish Short Film at the DubWest film festival this November 2017.
Nominated for Best Irish Short Film IFTA 2017
Directors Choice Award Irish Film Festival Boston 2017
Nominated for Best UK/Irish short film at the London Film Critics Circle Awards 2017.
WINNER Best Irish Short  Film IndieCork 2016.
Nominated for Best Short Film Feminist Film Festival Dublin
SCOPE SCREENINGS
Chicago Irish Film Festival Official Selection March 2018
Scottish Mental Health Arts Festival Glasgow May 2018
Leiden International Film Experience Netherlands. May 2018
Fastnet Film Festival, Schull, Cork. May 2018.
Still Voices Film Festival Ballymahon, Longford Aug 2018.
Check me out appearing in the new music video 'Mothers Love' for 'The Shoos'